What is FLR: A Comprehensive Guide to Female-Led Relationships
Table of Contents
Introduction
A Female-Led Relationship (FLR) is a type of partnership where the woman takes on a more dominant role, both emotionally and practically, while the man assumes a more submissive and supportive position. FLR represents a shift from traditional gender roles, challenging societal norms and stereotypes. In this comprehensive guide, we will delve into the dynamics of FLR, its various levels, benefits, challenges, and practical advice for fostering a successful female-led relationship.

Understanding Female-Led Relationships (FLR)
Female-led relationships are partnerships in which women take the lead in various aspects of the relationship, such as decision-making, finances, and emotional support. This model challenges traditional gender roles by empowering women and allowing them to assume more dominant positions in their relationships. FLR can range from mild power dynamics to more intense control and authority, depending on the preferences and consent of both partners.
In FLR, the woman is often seen as the head of the household, the primary breadwinner, and the decision-maker. The man, on the other hand, may take on more nurturing and supportive roles, such as taking care of the home, children, and providing emotional support to his partner. These roles are not rigid but instead are based on the individual strengths, preferences, and desires of each partner.
Types of Female-Led Relationships
There are various levels of female-led relationships, ranging from mild to extreme, depending on the degree of control exercised by the woman. These levels can be broadly categorized as follows:
Low-level FLR
In a low-level FLR, the woman takes the lead in certain aspects of the relationship, such as making decisions about social activities, vacations, and household management. The man still retains some traditional responsibilities but supports and encourages his partner's leadership.
Moderate-level FLR
In a moderate-level FLR, the woman takes on more decision-making power, including managing finances, setting goals, and directing the overall trajectory of the relationship. The man assumes more supportive roles, focusing on nurturing the relationship and prioritizing his partner's needs and desires.
High-level FLR
In a high-level FLR, the woman takes full control over the relationship, with the man completely submitting to her authority. This may include the woman managing all aspects of their lives, such as finances, career choices, and social interactions. The man's primary role is to support, serve, and please his partner.
Extreme-level FLR
Extreme-level FLR involves more intense power dynamics, often incorporating elements of BDSM and total power exchange (TPE). In these relationships, the woman has complete authority over her partner, who willingly submits to her control. This level of FLR requires a deep level of trust, communication, and consent between partners.
It is essential to note that the level of female-led relationships should always be based on the mutual agreement and consent of both partners. Each couple must find the balance that works best for their unique dynamic and preferences.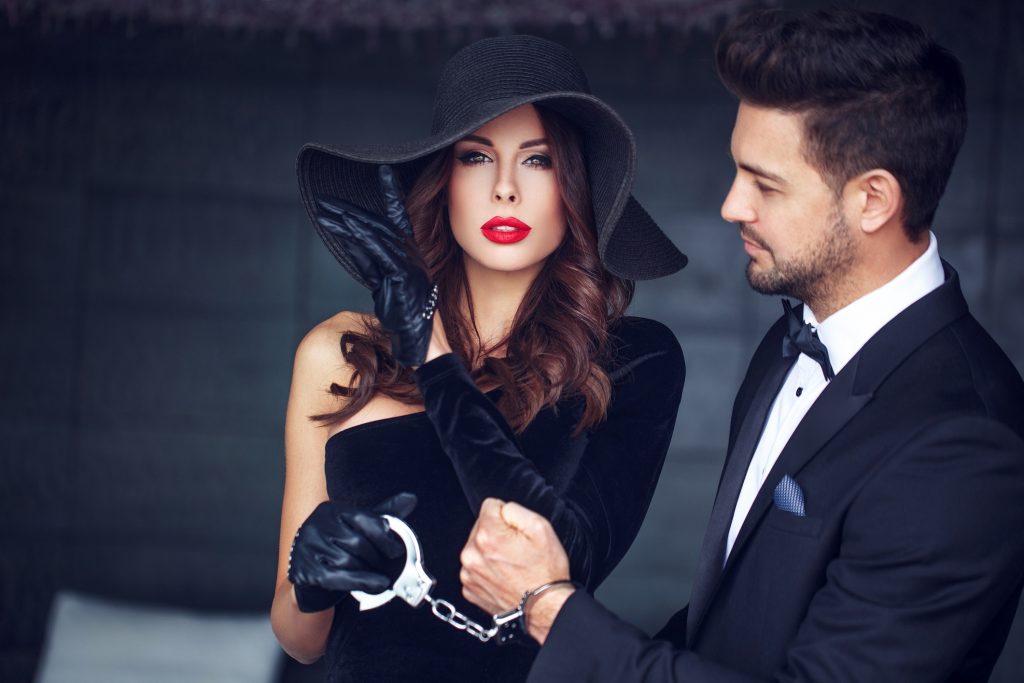 Establishing a Female-Led Relationship
Building a successful female-led relationship requires open communication, trust, and mutual understanding between partners. In this section, we will provide practical steps to help you establish a healthy and fulfilling FLR that meets both partners' needs and desires.
Open Communication
Effective communication is the cornerstone of any healthy relationship, and it is particularly crucial in FLR. Both partners should feel comfortable discussing their expectations, desires, boundaries, and any concerns they may have. Maintaining open lines of communication helps ensure that both parties are on the same page and can work together to build a mutually satisfying relationship.
Schedule regular check-ins to discuss how the relationship is progressing and any changes that may need to be made.
Practice active listening, and make an effort to understand your partner's perspective.
Be honest and open about your feelings, needs, and desires.

Defining Roles and Responsibilities
In a female-led relationship, it is essential to establish each partner's roles and responsibilities early on. This provides a clear understanding of what is expected of each person and helps create a stable foundation for the relationship.
Discuss and agree on the areas where the woman will take the lead and the man's supportive role.
Determine household, financial, and emotional responsibilities for each partner.
Establish boundaries and ensure both partners are comfortable with their roles.

Building Trust
Trust is a vital component of any relationship, but it is particularly important in FLR, where the woman assumes a leadership position. Both partners must trust each other to create a healthy and balanced dynamic.
Be honest and transparent in your actions and decisions.
Keep your promises and follow through on your commitments.
Show empathy, understanding, and support for your partner's feelings and experiences.

Establishing Consent
Consent is a critical aspect of female-led relationships, ensuring that both partners are comfortable with the dynamics and boundaries within the relationship. It is crucial to establish and maintain consent throughout the relationship.
Discuss and agree on the aspects of the relationship that require explicit consent.
Continuously check in with your partner to ensure they are still comfortable with the established boundaries and dynamics.
Remember that consent can be withdrawn at any time, and be prepared to adjust the relationship accordingly.

Balancing Power
While FLR is characterized by a woman taking a leadership role, it is essential to maintain a balance of power within the relationship. Both partners should feel valued, respected, and heard.
Ensure that the man's opinions and feelings are acknowledged and considered in decision-making processes.
Encourage open dialogue and discussion to maintain a healthy balance of power.
Remember that FLR should be empowering and fulfilling for both partners.

Nurturing the Relationship
A successful female-led relationship requires ongoing effort and attention from both partners to maintain its health and vitality. Regularly invest time and energy into nurturing your relationship to ensure it remains strong and fulfilling.
Schedule regular date nights and quality time together to maintain emotional intimacy.
Engage in activities and hobbies that both partners enjoy to strengthen your bond.
Continuously learn and grow together, adapting to changes and challenges that may arise in your relationship.

Conclusion
Female-led relationships can offer numerous benefits to both partners, such as increased trust, better communication, and a more satisfying dynamic. By understanding the different types of FLR and following the steps outlined above, you can establish a healthy and fulfilling female-led relationship that meets your unique needs and desires. Remember, communication, trust, and mutual understanding are the foundations of any successful relationship, and they are particularly important in FLR.